ˈʊmˌvɛltn̩
Virtual Reality Interactive Design for Immersive Experience. Berlin, 2019-2020.
WIP, Research and Development in collaboration with Mark Barden - the Konzerthausorchester Berlin -, and the HTW - Hochschule für Technik und Wirtschaft Berlin. Awarded and commissioned by the Konzerthaus Berlin.
'Sneak Listening' of the 3 Days Recording with the Orchestra ->


3D quotes - Modeling Nonhuman Musical Communication - inspired in the drawings of the naturalist philosopher Ernst Haeckel (1834–1919).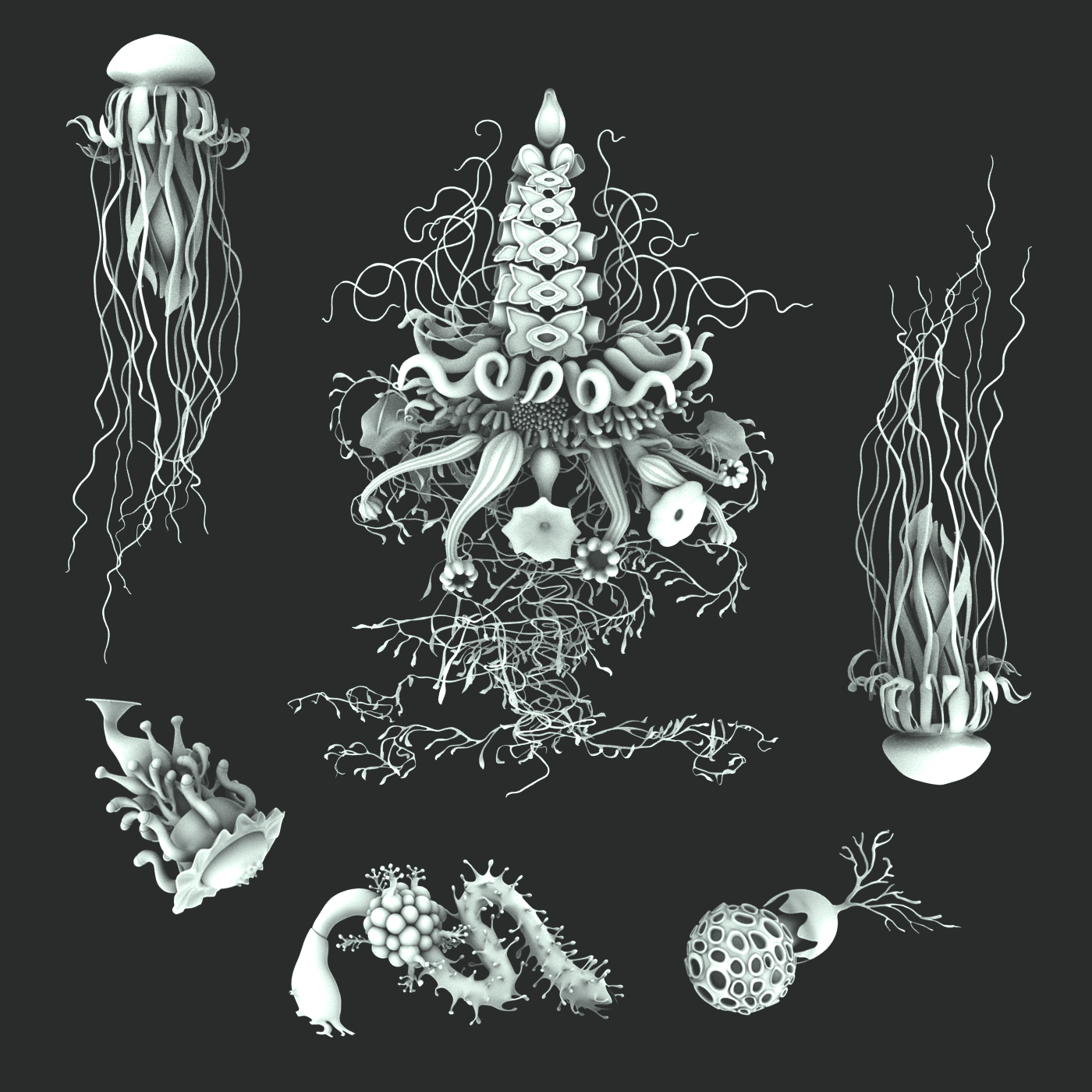 CG Art, Interactive Design and Development by Julian Bonequi. Sneak Preview: